What are IGS pokies machines and where to buy them?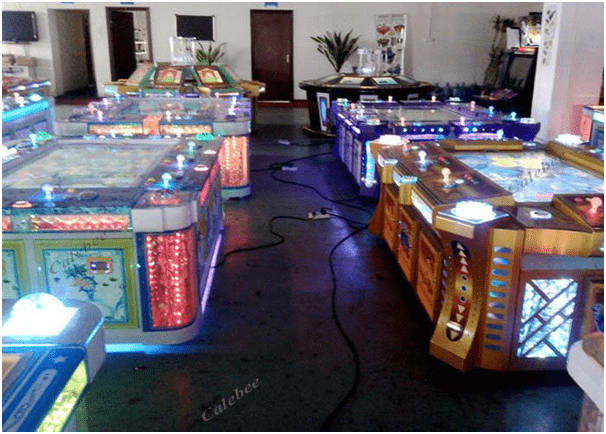 IGS is actually a Chinese gaming provider that develops pokies machines, arcade machines with various combat and intelligence pokies. This gaming company was launched in 1991 and IGS became the first top game manufacturer to have its own game platform in Asia. IGS not only successfully developed various types of intellectual games but also prepared itself for future development of cross-platform games. Some of the hit pokies in the market, include Oriental Legend, The Killing Blade, and Knights of Valour.

Popular pokies machines on sale by IGS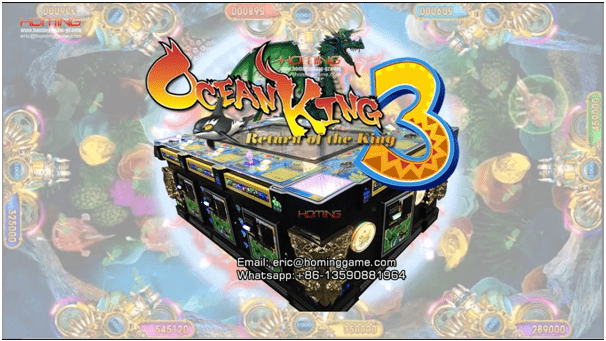 There are many popular pokies machines developed by IGS. The newest Ocean King 3 game from IGS offers the same exciting game play as Ocean King 2 Thunder Dragon, but with updated monsters and features. First, they have increased the level of difficulty to go up to 30 instead of 25, giving the operator a few more percentage points on the overall hold of the machine.
Also they have update the Ocean King 3 to do a 4 player, 6 player, 8 player, or 10 player setup. Kit can adapt to any table. With new updated monsters, as well as more fish, the players will enjoy the updates made to the game to give them more multipliers and bonuses. The Thunder Dragon bonus still carriers the standard multiplier feature with it. Increased power up options and more flexible pay table options make this game a winner.
IGS has released another successful 25-Liner game to add to their ever-growing library of games called Wonderland which is a fun, fantasy world themed game with exciting bonus features. One bonus feature is the Cheshire Cat appears randomly and creates WILD symbols during game play.
When three Book Symbols appear on the screen during game play, players enter the Scatter Game. In the Scatter Game, the player picks one of the three Books for a chance to play the Fire Queen Bonus Game, Tea Party Bonus Game or Drink Me Free Game. Along with these bonus features, this game also offers the double up game after each winning spin. There are three jackpots that can be set to random or progressive. Wonderland can be ran with or without a touch screen.
If you found success with Egyptian Gold, Golden Shamrock or Captain Jack, Wonderland is the next title to add to your collection.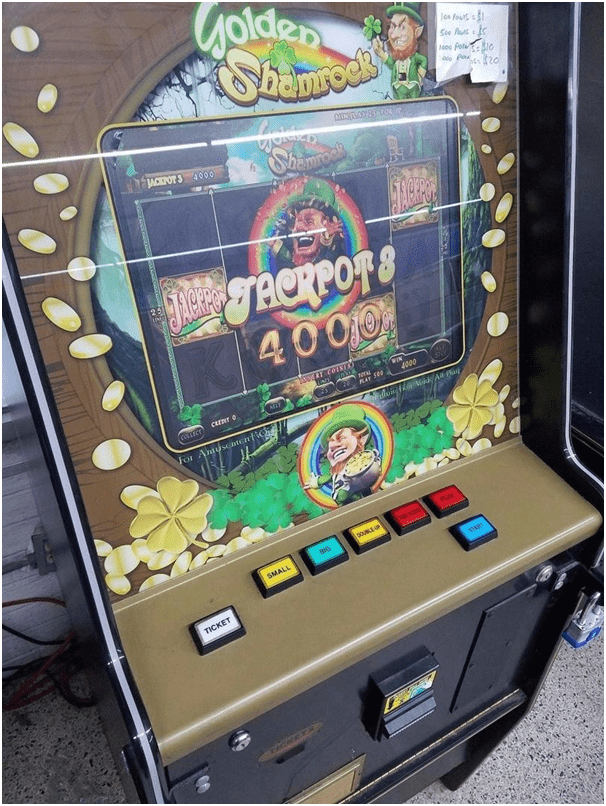 Golden Shamrock is a new 25-Liner by IGS with new features that will attract more players. This shamrock and leprechaun themed game introduces a new feature where the player can select either Free Games or the Pot of Gold Bonus Game when they are awarded the bonus feature. If they choose the Bonus Game, they also have the opportunity to Take or Retry when the Bonus Game is over. These exciting features are something players look for in games. Another feature players love is the Blooming Wild Feature. This feature is wild with winnings! There are also three jackpots that players watch grow and will chase. Fill your pot with gold and add Golden Shamrock to your inventory today.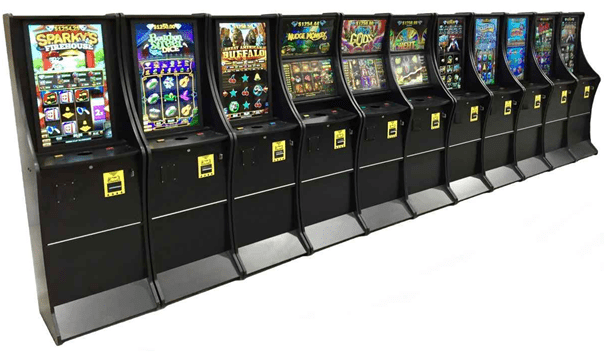 Diamond Skill Games is a trio of skill multi game platforms. Diamond Skill Games I has five games in one and both the Diamond Skill Games II and III have three games in one. Diamond Skill Games I has four 1-Liners and one 25-Liner, Diamond Skill Games II has two 1-Liners and one 25-Liner while Diamond Skill Games III has one 1-Liner and two 25-Liners. The 1-Liners are the familiar Nudge games associated with most Georgia skill games. The 25-Liners have a brand new "Hot Swap" skill feature, the first of its kind.
Some of the Daimond skills pokies that are available on sale are Searing Sevens – 1-Liner, Pedro's Hot Tamales – 1-Liner, Classic Sevens – 1-Liner, Lucky Rubber Ducky – 25-Liner and Snake Eyes – 1-Liner
Mega Play Pokies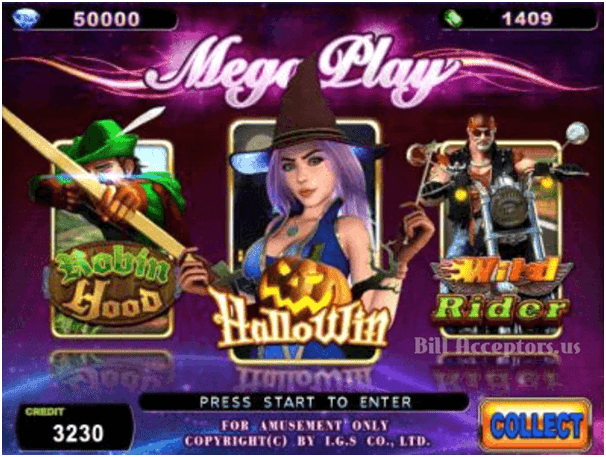 Mega Play is a new multi-game by IGS with one 25 Liner and two 20 Liners. The high end graphics and animations will be sure to catch your attention. There are two jackpots that are common to all three games. The Diamond Jackpot is a fixed value triggered by 3 blue diamond symbols in one of the main games. The Emerald Jackpot is a random value triggered by 3 emerald gem symbols in one of the main games.
Robin Hood is a 25 Liner with a special drop down feature in the main game. After collecting winning values, the winning symbols are cleared and new symbols are dropped from above to fill all empty spaces. Winning values are then re-collected if there is another win. The game repeats this feature until there is no winning combination. Next, there is a Golden Arrow feature. When the Golden Arrow appears on the 5th reel Robin Hood appears and shoots arrows across the screen. The symbols shot by Robin Hood will be replaced with WILD symbols to increase the winning possibility. Lastly, Robin Hood has a Free Game feature when 3 SCATTER symbols appear and 10 Free Games are awarded. Within the Free Games, there is an opportunity for WILD symbols to appear.
HalloWin is a 20 Liner with a HalloWin WILD symbol. Get three or more HalloWin WILD symbols and enter Free Game mode. Free Game mode has a special Jumping Jack-o-Lantern symbol that helps maximize winnings.
Wild Rider is a 20 Liner with a Respin Feature. This Respin Feature helps players get All Same symbols to win big prizes. Players also have the chance to enter the Wild Rider Feature where the Wild Rider rides across the screen into the respin feature!
Here is a list of pokies machines from IGS that you can buy.
You can buy their refurbished pokies machines from online stores that sell old and used machines.