Does IGT provide technician to repair the pokies machines in Australia?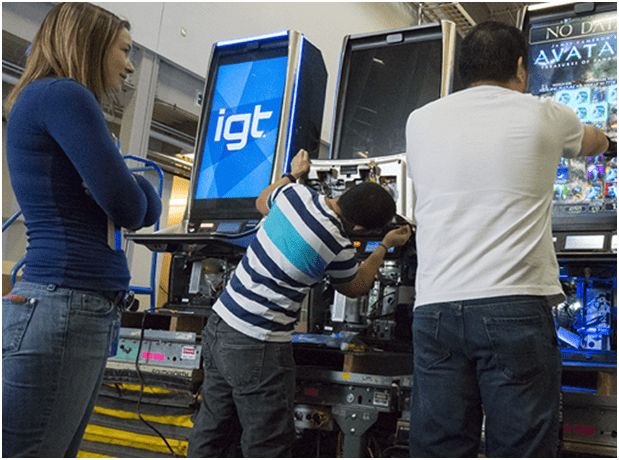 There are lots of questions asked by customers who buy used pokies or poker machines. One such question that has been long pending is answered in this post. IGT is the world's leading end-to-end gaming company with headquarters in the United Kingdom, and operating headquarters in Rome, Italy; Las Vegas, Nevada; and Providence, Rhode Island. Not only IGT develops pokies machines or provide solutions for gaming and lotteries it also sells old and new pokies machines.
IGT Australia is headquartered in Sydney and is supported by sales and distribution offices in Brisbane, Adelaide, Melbourne, Canberra, Newcastle, Albury and Tweed Heads.
IGT pokies machines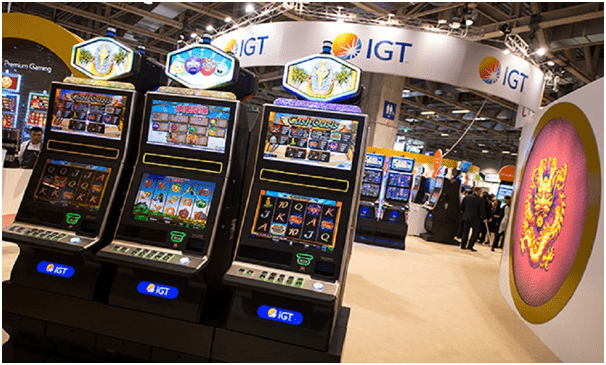 There are numerous pokies machines powered by IGT. Lately IGT's Crystal series of machines is delivering sparkling performances for venues large and small around the globe. Also the IGT CrystalDual-I is available across Australia and New Zealand, delivering a new age of premium gaming.
Providing multiple features, including free games and individual jackpots, IGT's Link products offer both in-venue jackpots and the exciting state-wide link jackpots. Megabucks launched in 2014 with or partner Maxgaming, is Australia's largest state-wide linked jackpot which starts from a massive $250k.  It's Australian first $250,000 jackpot and dual video topper  based on IGT's legendary Wheel of Fortune state-wide link which has never been released as a single game since.
IGT's games come in a range of denominations, from 1c to $1. In accordance with gaming regulatory authorities in Australia and New Zealand all IGT products are released based on jurisdictional approval. This means not all games and gaming platforms are available within all areas. 
Providing technical help in Australia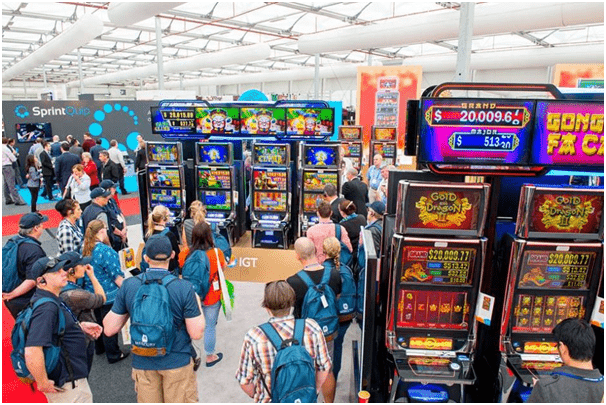 IGT provides a technical help in Australia and New Zealand if you buy a pokies machines that is IGT poker or pokies machine or also from other brands like Bally or others.
This means IGT has this technical service which is a kind of  personalised service for the repair and maintenance of any gaming machines.  Their technicians service are assigned to specific territories to ensure that they can build a rapport with their customer base and understand the requirements of the venues in their area.
The service team is divided between a number of regions, with each member of the regional team responsible pokies in their region.
Technician Service offered
Each IGT technician is equipped with an extensive range of parts to cater for all brands of gaming machines. Teams are also supported by service stores, located in major centres, hold a wide range of spare parts – with almost half being for other manufacturers' gaming machines.
These technicians offer service and maintenance of all gaming equipment located within clubs and pubs and providing preventative maintenance and installation of gaming machines and other related equipment

IGT's Service team is highly trained and qualified.  Each technician attends regular training seminars for new products and servicing techniques and all are licensed with the LAB to service both poker machines and Approved Amusement Devices (AAD) including: Poker machines, Links, Data Retrieval Systems, Keno terminals, Central Monitoring Systems as well as Lotteries terminals. This is more useful for clubs and hotels that have refurbished or new pokies machines.
These technicians are well trained professionals and have degrees in the field of electrical or electronics service and have maintenance experience on pokies machines. Also the IGT Technicians are trained in housed with three tiers of certification on pokies machine training.
IGT's locally based team ensure a five star implementation with local support before, during and after installation.
They have special team that goes on field to mend your pokies machines They promptly respond to service calls, perform routine preventive maintenance and also provide responsive service through onsite, online access, and phone support.
How to call the technician for pokies repair?
IGT offers various types of technician services to customers. Before you make a call run through the following services and see what you need and what type of service you are looking for.
IGT Rent-It is a Tech is a project-driven resource, scheduled in advance with Field Services. This service provides customers with skilled labor for specific, time bound project support. Maybe you're dealing with a floor-wide conversion, or a major machine move. Also you could even need additional support during go-live activities
Break-Fix service is the perfect solution to any machine issue. When operators lack resources, knowledge, or logistics to solve the issue, there's no need to panic. The largest support organization in the industry is on your side thanks to their break-fix services. In no time, an experienced and qualified technician, with the full backing of the IGT enterprise, will jump in to help save the day.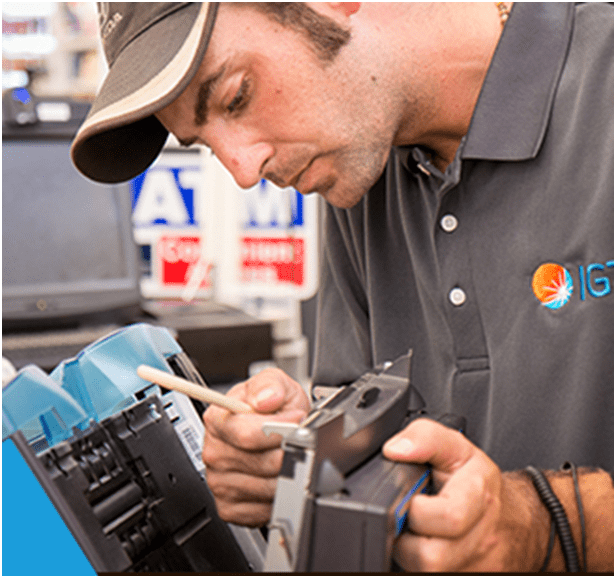 Onsite Technician are ready to lend a hand or two. This is for a 12-month or longer engagement, staffing augmentation is customized to meet your long term machine service needs. When outsourcing is an option to augment your staff, IGT technicians can assist with assuring the highest uptime of your EGMs.
IGT takes care of the delivery, installation, and configuration of your game. When the time comes for upgrades for additional capacity and capability, trained professionals are available to get the job done at lightning speed.
Depot services is your single source solution for machine parts. Whether your parts strategy calls for large inventories or just-in-time repair, IGT has your needs covered. This helps to reduce inventories and associated costs, eliminate compliance risks associated with used parts and improve uptime with their fast and dependable turnaround using authentic IGT certified materials, repaired parts are guaranteed to be of the highest quality and are backed with a 180-day warranty.
From monitors to bill validators, and sound systems, IGT will repair and return your damaged hard to find IGT machine and system hardware parts. Their repair technicians are highly trained to repair the parts you need making it possible for you to keep your operation humming at the highest capacity.
Now call  toll free number 1800 805 520 to arrange a technician for  your pokies machine repair or installation.
In Sydney contact Sydney (Head Office) Building B, 5/11 Talavera Road Macquarie Park NSW 2113, Phone:(02) 9812 2300  Or visit Sydney (Service & Spare Parts) Building 2, 10 Waratah St Melrose Park NSW 2114
In Albury visit Unit 1/852 Leslie Drive North Albury NSW 2640, Ph:(02) 6040 1818
In Tweed Heads visit Unit 3 84/86 Industry Drive Tweed Heads NSW 2486, Ph:(07) 55244450
In Canberra Unit 3/72-74 Wollongong Street Fyshwick ACT 2609, Ph:(02) 6239 2644
In Brisbane Unit 6/8 Metroplex Avenue Murarrie QLD 4172, Ph:(07) 3890 5622
In Melbourne 395 Tooronga Road Hawthorn East VIC 3123, Ph:(03) 9281 3400
In Adelaide 61 Henley Beach Road Mile End Adelaide 5031, Ph:(08) 8352 1680
In TAS Via Sydney (Head Office) L5, Building B, 11 Talavera Road Macquarie Park NSW 2113; Ph:(02) 9812 2300
Finally you can also write for support at Support@IGT.com or For all your spare parts requirements, contact the IGT Service store on (02) 9812 1038, or email AusServicePartsOrders@IGT.com 
You can call IGT's head office on 02 9812 2300 and ask for Technical Support, or email AUSTechSupport@IGT.com