The refund policies if you buy pokies for sale at online sites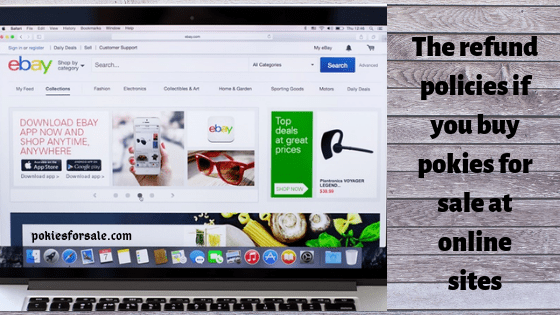 There are hundreds of online stores and sites on the web that have pokies for sale in Australia. Before you click or tap to buy your choice of refurbished or used pokies machines at these sites you should read and understand their refund policies which will come handy if you want to return your shipment of pokies machine just in case.
Each online store or site have their own terms and conditions and refund policies on pokies for sale. Commonly the sites have certain terms in their refund policy such as:
The exchange of any item or part must follow procedures and guidelines must be followed by the purchaser.
Used or Refurbished items are final and cannot be returned or refunded.
New product sales may be returned for an equal exchange of another item or parts may be subject to a 25% restocking fee plus the original cost of shipping.
E-proms and electrical parts are sold "As Is" and not returnable for exchange or refunds can not be certain these items will be installed correctly.
Refunds and exchanges must be completed within 30 days from the date of purchase, and are subject to all of return/ refund provision and penalties.
All shipping cost and return shipping charges are paid by the costumer and no refunds will be made on any shipping cost or portions of any order as it's related to any shipping fees or shipping costs.
All returns in the excess of $100.00 must be shipped and insured for full value against damages. The costs of reshipping any item to you in the event of the merchandise exchange is also your responsibility and the site will not pay for any shipping charges what so ever.
Items retuned for either exchange or refund or must be in there original condition and shipped back in there original packaging to be acceptable for exchange. Credits and refunds are issued only after return is received and inspected and are in sellable condition.
In the event the item is returned used or, because of its returned condition, must be repackaged for resale, a 50% restocking fee will be charged in the event the return item is no longer in saleable condition, the item (s) will be returned to you and no credit or exchange will be permitted unless you informed the deliver company of delivery damages on the original arrival. There is a 50% charge on all pokies machine or parts cancelled orders. Also all special orders will be charged a 50% non-refundable deposit will be made before any custom order can begin.
Once a return item is received, it will credit back to the buyers credit card or an exchange made in accordance with terms as stated.
If customer refuses shipment on pokies machine, customer is responsible for shipping cost and a 50% restocking fee on the pokies machine.
It is the customer's sole responsibility to inspect all shipments when being delivered
Report any damages immediately! Report shipping related damage directly to the shipping or Freight Company and also notify s so there is no delays.
Notification of damages must be made within 5 days of receipt of damage goods,
Customer is responsible for notifying the delivery company of shipping damages. Keep all shipping materials as they will be needed to show the shipping company.
To speed the damage goods claim process you can e-mail back with pictures showing the damages found to . Upon receipt of the pictures it will arrange for a replacement to be shipped and will advise you what to do with the damage item.
The above was just a popular scenario of terms put in by various sites at their refund policies. Here find few of the terms as given on the popular online sites that sell pokies machines.
Ebay Refund Policy on Pokies for sale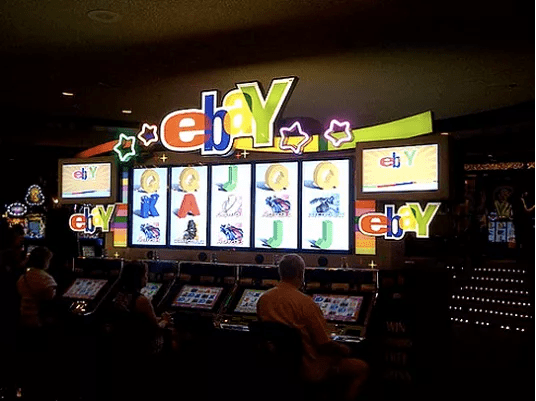 The sale and ownership of coin-operated pokies machines is regulated or not allowed in a number of states, even for personal in-home use. Sales of these items on eBay must comply with relevant law.
These items can be listed on eBay no matter their age, and members from all states can buy and sell them:
Non-coin-operated pokies machines that don't accept or pay out coins or currency
Non-functional pokies machines that were never functional but made solely for display
Coin-operated pokies machines that have been permanently altered so that they won't accept coins and can't be converted into an operational pokies machine
If your machine arrives damaged or faulty, you can return it for a refund. If you've changed your mind and want to send it back, you can ask the seller if they'll accept a return.
If the pokies machine you received doesn't match the description in the original listing, or if it arrived faulty or damaged, you're covered under the eBay Money Back Guarantee. You can return it even if the seller's returns policy says they don't accept returns.
If you no longer want an item, you'll be able to see in the listing if the seller offers returns, how long you have to request a return, and any other conditions. You can check the listing by selecting the item in your Purchase history.
Once you start a return, the seller has 3 business days to resolve your issue. If your problem isn't solved at the end of those 3 days, you can ask Ebay to step in and help.
Once you've started a return, you can check on the status of your request at any time.
You can also start a return in your Purchase history.
The seller has 3 business days to get back to you. How they respond depends on the reason for your return.
When the seller accepts your return, you'll receive an email to your Messages with the subject "Send the item back". You'll need to send it back within 5 business days. Find more information about return shipping.
When you're sending the item back, repack it carefully, and keep in mind that the condition you send the item back to the seller in is important. For more information, see here Condition of returned items policy.
Once the seller receives the pokies machine back from you, or once they've agreed to refund you and let you keep the item, they have 2 business days to issue your refund. When they do, you'll receive an email letting you know. It usually takes 3 to 5 business days for a PayPal refund to go through. If you paid with a credit card, it may take up to 30 days to process, depending on your card provider.
If you have an issue with a purchase the seller will be able to solve it for you. However, if after 3 business days the seller hasn't been able to resolve your problem, Ebay always ready to step in and help. Once the 3 business days has passed, you can ask Ebayto step in within 21 business days of opening the request. Learn more about asking eBay for help.
Amazon Refund Policy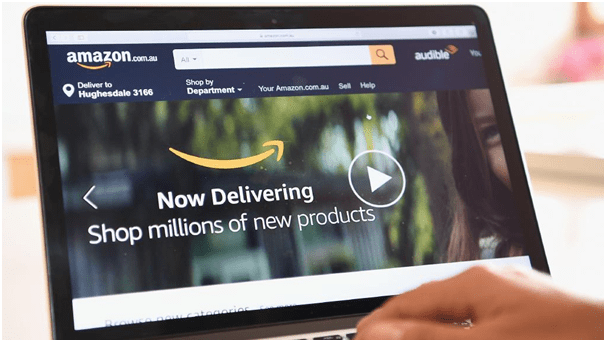 You can return pokies for sale on Amazon.com. When you return, you may see different return options depending on the seller, item, or reason for return. When you return pokies machine, your refund and how your refund is issued may differ based on the condition of the item, how long you've had the pokies machine and how it was purchased.
When returning an item you can choose your preferred refund method in the Online Returns Center.
If you're receiving a refund after Amazon have received your item, it may take an additional 3-5 business days to fully process your return and issue your refund.
There are Partial Refunds or Restocking fees where if you return pokies machine in same order you receive 80% of the price.
If pokies machine is damaged or parts are missing then you are offered 50% of the refund
Click here to know more about Amazon's refund policies
Alibaba Refund Policy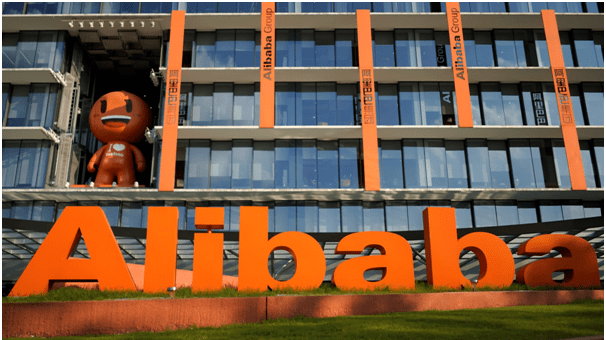 Alibaba.com offers 105,502 pokies machine products. About 3% of these are coin operated games, 1% are other gambling products, and 1% are other packaging machines.  A wide variety of pokies machine options are available to you, such as free samples, paid samples.  There are 105,278 pokies machine suppliers, mainly located in Asia. The top supplying countries are China (Mainland), Taiwan, and India, which supply 98%, 1%, and 1% of pokies machine respectively.  Pokies machine products are most popular in Australia.
Alibaba's refund policy states that After the buyer submits dispute, you two parties have 3 to 30 days to negotiate without the involvement of Alibaba. From the 4th day onward, the buyer can request Alibaba.com's assistance by clicking the "Escalate Dispute" button, or may continue to negotiate with the seller.
During the negotiation period, both parties need to respond each other's proposal within 7 days, otherwise the dispute will be escalated (no reply from supplier in due time) or cancelled (no reply from buyer in due time) automatically.
Alibaba.com will also act as a mediator for any disputes which remain unresolved after 30 days of initial opening.
Click here to read their full refund policy
Important points to note
If you are buying any pokies machine for sale from online stores always check their refund policies and other such terms and conditions
Better contact the direct seller before buying any machine and asking him about his terms for refunds.
Always buy from a reputed online site and a well established one like Ebay or Amazon. At least they act as a third party mediator to solve your problem.
Know the seller and get its feedback from other buyers. Better check it online and read his product reviews.
If you want a refund to it on time period mentioned in the policy as delaying can create a loss of money for you.