Does Aristocrat sell its pokies machines in Australia?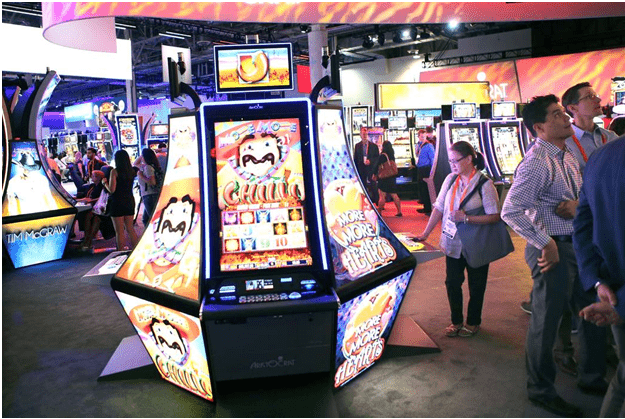 If you are interested in buying Aristocrat gaming pokies machines then it is not a big deal until the government grants you legal permission to own these pokies machines. Aristocrat pokies machines are mostly acquired by land casinos of pubs and clubs to use them commercially. Online casinos only have video games at their disposal so real gaming machines are always up on sale by Aristocrat. With wonderful themes and great graphics webbed into 3D animations these games of vibrant color in the reels also have progressive jackpots and bonus to win with other great features that attract every land casino owner to buy one for the players.
Before you as a casino owner or individual think of buying an Aristocrat pokies machine you need to understand what type of gaming machines are offered by Aristocrat. In their language, they term these pokies as cabinets or gaming cabinets. Innovation is embedded in every aspect of their business. Whether they are designing sleek new cabinets, premium game content or award-winning systems, they apply fresh thinking and creativity to deliver the world's greatest gaming experience, every day so you will find the latest gaming technology in these machines.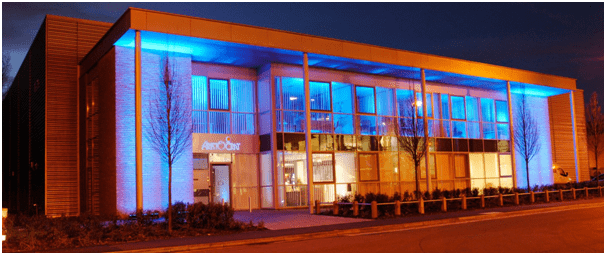 About Aristocrat
Aristocrat Leisure Limited, based in Australia, is the world's second largest manufacturer of casino gaming systems, behind the United States' International Game Technology, itself an offshoot of Aristocrat. The company is the leader in Australia, with some 60 percent of the market. That country also represents more than half of the company's sales. Yet, with the market tightening in Australia due to restrictions on new poker machine placements, the company has vowed to increase its international sales to 50 percent. The company moved closer to that goal after winning a license for the all-important Nevada market in 2001.
The United States accounts for more than 26 percent of the company's sales. Aristocrat is also active in New Zealand, Japan, South Africa, and in Europe and South America. In addition to designing and manufacturing gaming systems, Aristocrat produces casino furniture, accessories, and signage. The company also provides technical support services and services including casino consulting and design services.
Listed on the Australia stock exchange, Aristocrat remains controlled at some 40 percent by the founding Ains-worth family—although founder Len Ainsworth himself no longer has any interest in the company. In 2002, Aristocrat's sales reached A$976 million.
With over 2100 patents and 2900 trademarks, Aristocrat's intellectual property (IP) is one of their most valuable assets and has been built up over 60 year history. They are always innovating the next big thing, whether it's licensed TV and movie themes, new proprietary titles that are destined to become old favourites or the very latest in cabinet and systems innovation.
Aristocrat Gaming Cabinets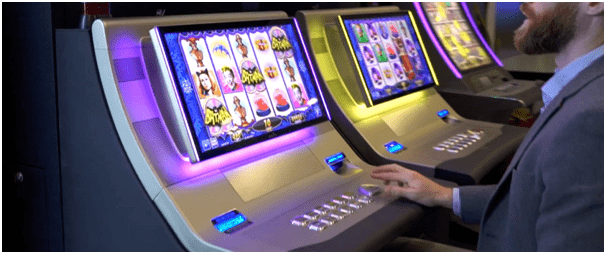 They offer impressive range of cabinets designed to bring the world's greatest games to life. With sleek designs, high-quality hardware and advanced digital capabilities they create an exciting experience for players around the world. 

Whether players prefer an entertainment experience, the thrill of the jackpot or engaging you're your favourite movie and TV characters, Aristocrat cabinets enhance the full range of game styles and drive performance on the casino or gaming floor. 
ARC Cabinets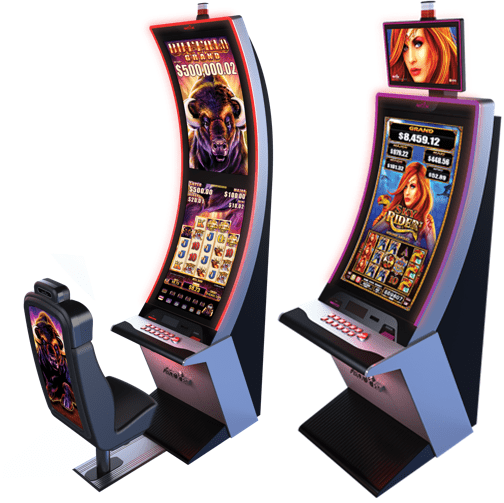 The ARC cabinets offer a cinematic experience with sweeping, curved, touch-screen technology. Since its launch in 2014, the ARC has become an industry sensation and combines premium drama, vision and sound to deliver interactive entertainment like never before.

The Arc Single features exclusive game content and a full catalogue of established player favourites including 5 Dragons Gold, More More Chilli and Sky Rider.
The Arc Double cabinet was awarded as one of Casino Journal's 'Top 20 Most Innovative Gaming Technology Products' in 2014 and Casino Enterprise Management's 'Top 10 Pokiess Floor Technology Awards' in 2015. You can enjoy impressive new licensed titles on the Arc Double, including Britney Spears, Big Bang Theory, Game of Thrones and Buffalo Grand pokiess games.

Also the ARC Wheel cabinet, complete with a mechanical wheel on top, adds a fun new dimension to the game and allows to reward loyal players.
BEHEMOTH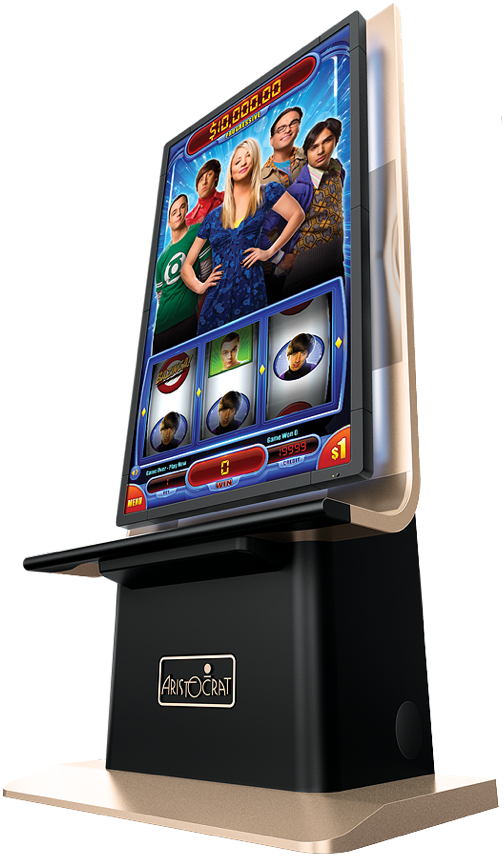 The Behemoth is the world's largest pokiess machine, with a surprisingly small footprint. The biggest and boldest cabinet in range transforms innovative games into social events, with an imposing presence that generates real buzz on the casino floor. You'll be able to spot this monster a mile away—just look out for the 84-inch ultra high-definition LCD portrait monitor with surround sound. The industry's most advanced ergonomic design enhances player comfort, while a dual bench and 14-button deck facilitates couples or group play.

The Behemoth cabinet is sleek, stunning and an instant icon, hosting some of Aristocrat's hottest games including The Big Bang Theory and the legendary Buffalo Stampede.
HELIX Cabinet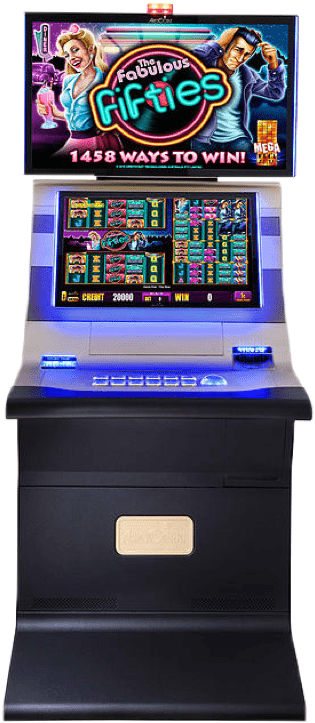 The Helix family of cabinets introduced a new era of hardware design to the gaming industry, engaging players with a rich audio-visual experience and multi-dimensional entertainment.

The Helix is designed with player comfort and engagement in mind. An infinity-edged, frameless, high-definition display projects content towards the player and appears to float in front of the machine, while ergonomic features give players more leg room and a height-adjusted, extended button deck with padded wrist bolster. With a stylish champagne finish and programmable LED ambient lighting, the Helix is a truly exciting experience and perfectly complements Aristocrat's premium game content.
VIRIDIAN WS

The sleek Viridian Widescreen runs on Aristocrat's powerful GEN7 platform and continues to be a worldwide favourite among players. It boasts stunning 22-inch LCD screens, 13-button panel support and improved ergonomics, with exciting new programmable LCD buttons that bring the gaming experience right to the players' fingertips.

With eye-popping graphics and exceptional sound, this award-winning cabinet strikes the perfect balance between comfort, performance and gaming experience.
Aristocrat poker machines for sale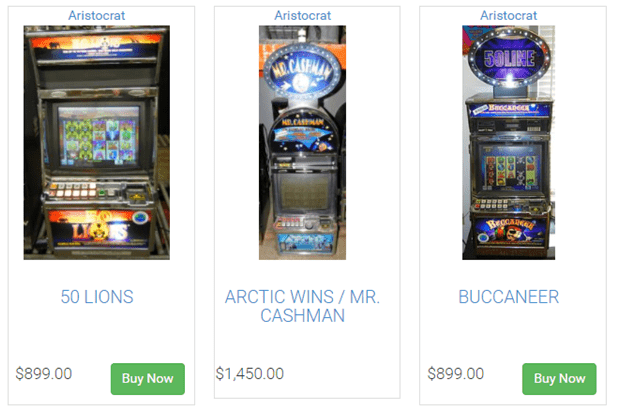 Many types of Aristocrat poker machines are for sale at online sites. You can visit Alibaba, World Wide Gaming; online eBay store and many other online websites that sell Aristocrat poker machines most of which are used ones. You can even get some of the best of pokiess games titles like 5 Dragons, Dragon Emperor, Geisha, Imperial House, Sun and Moon, Wicked Winnings II latest being Walking Dead, Britney Spears, Goblin Gold, Lightning Link, Sons of Anarchy are games to be enjoyed.
Aristocrat's video pokies offer between 3 and 50 paylines, and many of their games have repeat win options and other standard features of pokies such as scatter symbols, wild symbols, and bonus rounds. Besides the thematic feature, the pokies from Aristocrat also come with unique features such as a Drag 'n Drop symbol, which is a wild icon and can be moved onto any symbol.
Another unique feature is the Reel Power feature or 243 Ways to Win. It's a paying system and winning combinations are paid from left to right. A third unique feature found in some Aristocrat pokiess in the sticky wild feature. When it appears on the reels, this icon remains stuck for that spin or for the next subsequent spins increasing your chances of winning.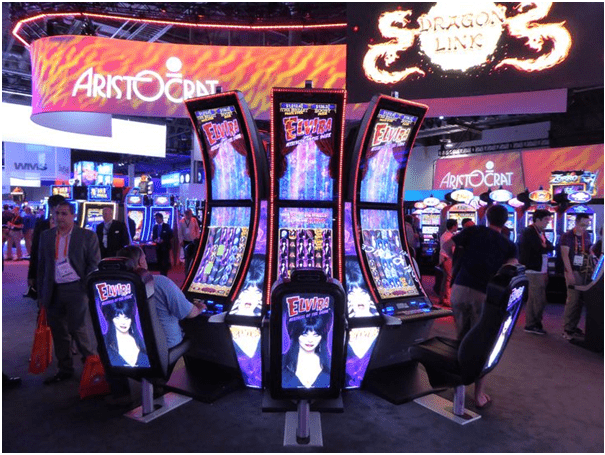 If you wish to buy directly from Aristocrat then contact Aristocrat gaming technology directly their offices located in Australia. The address and phone numbers are to be found here along with online contact form to be used in case you need to know more about the sales in detail.
You can visit :
Aristocrat Technologies Australia Pty Ltd
Building A, Pinnacle Office Park
85 Epping Rd
North Ryde, NSW 2113
Australia
Call +61 2 9013 6000 to know more or email them at media@aristocrat.com
Remember that Aristocrat offers Fair Gaming and is an ASX100 listed company and one of the world's leading providers of gaming solutions. They are licensed in 240 gaming jurisdictions and operate in 90 countries around the world, with a team of over 3000 employees who deliver outstanding results by pushing the boundaries of innovation, creativity and technology.