Are There Any Pokies Machines For Sale On Facebook?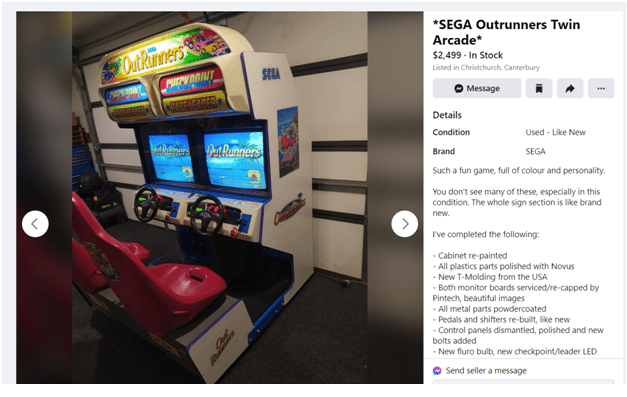 Yes there are pokies machines for sale on Facebook. Facebook being the most popular social network site, it offers social advertising platform as well as a digital marketing platform for sellers. You can say that Facebook is also a marketplace where you can find old and refurbished pokies machines on sale. Facebooks marketplace feature allows you to buy, sell and trade any item including pokies with other people in your locality.
All you need is to either go to your Facebook account via a web page on PC or tablet or download the Facebook app on iOS or Android and tap on the Shop icon at the bottom of the app to check out the new feature for yourself.
On Facebook users can arrange to buy, sell and trade items with other people in their area. All transactions take place outside of the app and are not considered in any legal sense to be Facebook's responsibility.
Facebook Marketplace allows you to:
Search for pokies machines to buy
Browse for-sale items by category and/or location
Create item listings. You can create the images for the item using a camera function within the app, or alternatively you can add photos from your device's camera roll. Items are sorted according to location and category.
View previous and current transactions and messages under a 'Your Items' section
Set custom bids for items
Message buyers/sellers to arrange transactions
Note that Facebook plays no role in facilitating or managing transactions – users are expected to work that part out between themselves.
Who can use Facebook Marketplace?
Facebook Marketplace is currently available for users aged 18+ in the UK, the US, New Zealand, and Australia. Anyone who falls answers that description is free to buy, sell and trade items using Facebook Marketplace.
How does Facebook Marketplace fit into the online marketplace scene?
Facebook Marketplace possesses the potential to rival the likes of Gumtree, eBay, and Amazon Marketplace as a hub for small-scale commerce.
Buy and sell groups on Facebook are currently being visited by around 450 million people per month worldwide. By moving a large share of this activity to a central marketplace, Facebook will be able to better manage, policy, and most probably capitalize upon it.
What type of pokies machines can you find on Facebook?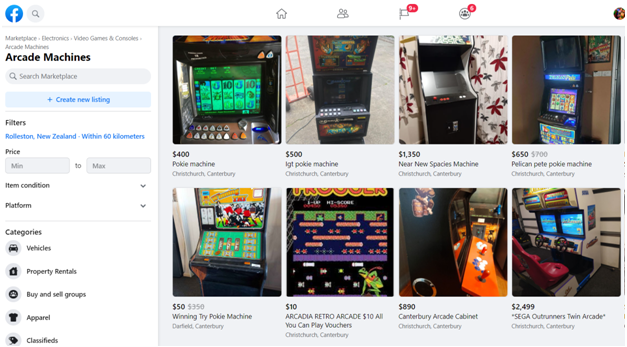 Various types of pokies machines for sale can be found on the Facebook page.
Some of the pokies machines you can find on sale are:
Arcade pokies
Video pokies
Pinball machines
Branded pokies from IGT & WMS
When you want to buy pokies achine on sale at facebook all you need is to go to Facebook's Marketplace › Electronics › Video Games & Consoles › Arcade Machines
Or
Marketplace › Hobbies › Antiques & Collectibles › Slot Machines
Once you come to the exact pokies machines page now you can set filters according to your location or country
For example set filers like Melbourne, Victoria, Australia · Within 60 kilometers or like Rolleston, New Zealand · Within 60 kilometers
You can also set the price for the pokies you want to buy according to your budget.
Also set the filter whether you want old, new or refurbished pokies machine.
These filters make it easy to browse and find the right kind of pokies machine. To get to it (assuming you are using the Facebook app on an iPhone or Android), tap on the Marketplace icon at the bottom of the Home page (it looks like a little storefront) to start browsing through Marketplace.
Use your finger to scroll up and down and browse. Tap on any listings you find interesting to learn more. You can quickly tap the blue "I'm Interested" or "Make Offer" button to let the seller know you're interested without having to compose a more in-depth message. You may also see other buttons like "Check out on website" or "Add to Cart" from established businesses (as opposed to another individual).
Pokies Machines for sale Facebook Groups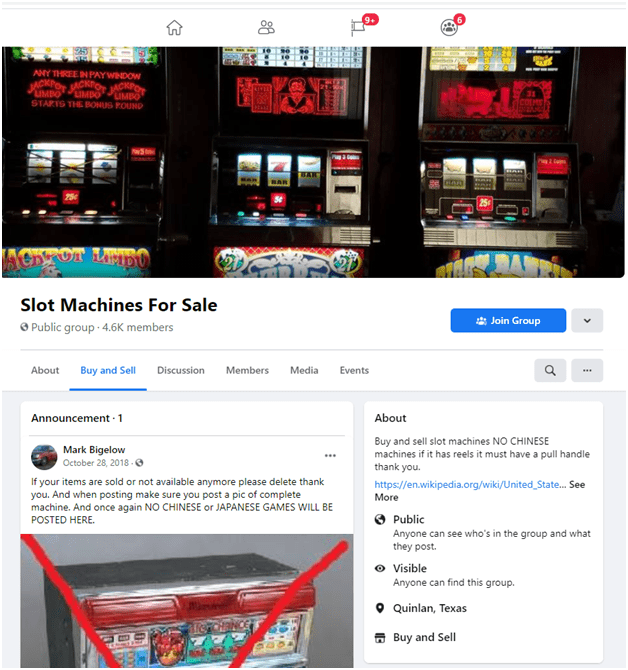 At Facebook you can also find pokies machines for sale Facebook groups for like-minded people who are interested in pokies machines.
What are the safety tips to buy pokies machines for sale on Facebook?
Though everything sounds good you still need to be on safer side when you buy pokies machines for sale on Facebook. Here are a few basic safety tips to keep in mind:
Beware for scammers: If something sounds too good to be true, it probably is. Don't let people upend your common sense. There is no reason someone selling something or buying something from you will ever need your passwords, credit card numbers, or anything like that. You should never transfer money to someone until you have the item in your hands and have checked to make sure it is as advertised.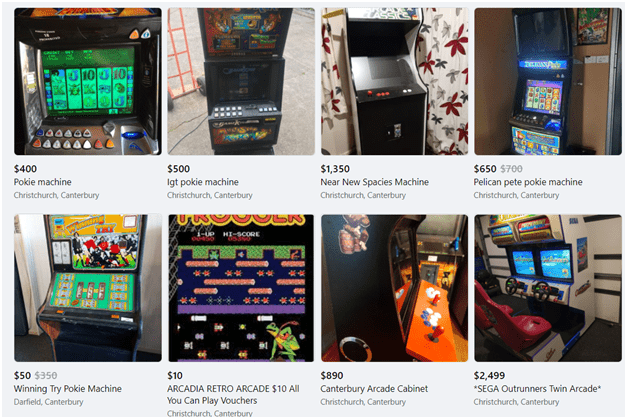 Use cash or person-to-person payment methods: You can use Facebook to make payments (if both people are using debit cards), or other apps where the money immediately gets moved from one account to another. Checks can be faked or bounced. Cash is probably your best bet.
Try to meet in neutral locations: If possible when arranging to sell someone something, try to meet in a neutral, public location. This makes both people feel safer about, you know, meeting someone from the internet. Let someone know where you'll be and who it is you are going to meet.
Give out your address judiciously: Of course, a neutral location might not be possible, or worthwhile to you, especially if you're selling something small. So don't give out your full address to someone until they've committed to coming to pick up your item. And if something about them sets off your Spidey sense, don't force yourself to meet them!
How to report a seller if he violates Facebook's commerce policies?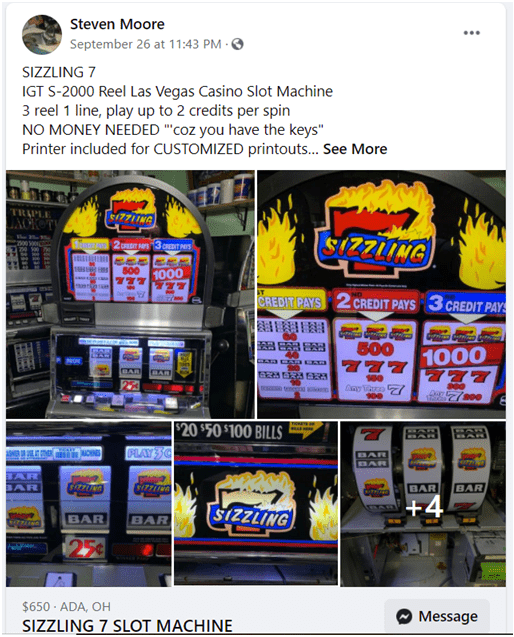 If you think a seller or product violates Facebook's Commerce Policies, you can report them:
From your News Feed, click Marketplace in the left menu.
Click a listing from the seller that you want to report.
Click on the name of the seller.
Click three dots.
Click Report Seller.
Follow the on-screen instructions.
Keep in mind that FB may suspend or ban sellers if they go against Facebook's Commerce Policies. Buyers who file fraudulent claims are also subject to consequences outlined in their Purchase Protection policies.
Facebook will review your claim to determine whether it qualifies for Purchase Protection, and issue a refund for the full purchase price of the item, tax, and shipping fees if your claim is approved. Note that finally decisions are made in FB's sole discretion.