What Is The Price Of Fortune Cookie Pokies Machine?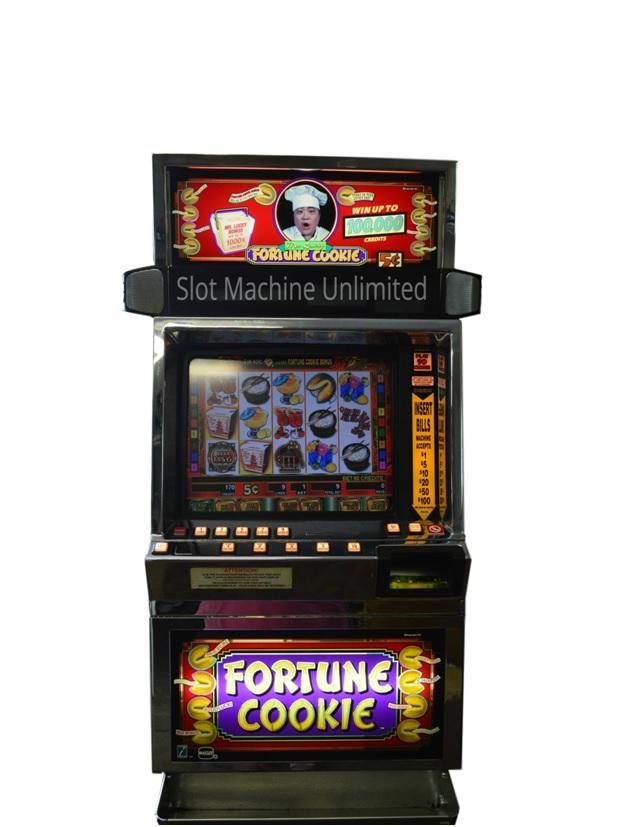 Fortune Cookie pokies machine is a wonderful pokies game that offers exciting gameplay. The Fortune Cookie pokies machines come equipped with two unique, exciting bonus games. Whether you use any of the bonus games you will win for sure.
Fortune cookie is themed on Chinese cooking and takeaway food.  The fortune cookie is the symbol of future luck. If you want to play this game then there are very few of such pokies machines available at Las Vegas casinos to play.  Also, Fortune cookie pokies machines for sale are also rare to find. This is the oldest IGT-powered machine and currently out of stock at many of the online stores.
About Fortune Cookie Pokies Machine
Fortune Cookie Pokies Machine is funny 3 reel, 1 payline, and 2 coin game you will have to order food from the restaurant.
Fortune Cookie is a pretty generous game, despite having the 3-reeled, 1 lined setup. This is because the pokies machine has a lot of winning combos, which can be viewed at the payouts table at the right side, as well as a special icon, which is the Fortune Cookie icon, which does not come as a real surprise as this is what the game is all about.
Fortune Cookie pokies by International Game Technology (IGT) are built in the same mold as many other games from the company. As part of their Game King library of slots, you will probably be familiar with some of these details of this game. It is very similar to others, such as Elephant King slots, Easel Money slots, and Dragon's Gold slots. Even though Fortune Cookie slot machines have a similar configuration, you are going to have a unique playing experience with each wager you make.
In a video format Fortune Cookie pokies comes in five reel, nine payline setup. This is a simple yet effective configuration that they use in many of their pokies machine games. The maximum bet and top award are variable, and based on the casino at which you are in. Before you sit down to play Fortune Cookie slots make sure you know how much you need to wager, and of course, what you can win.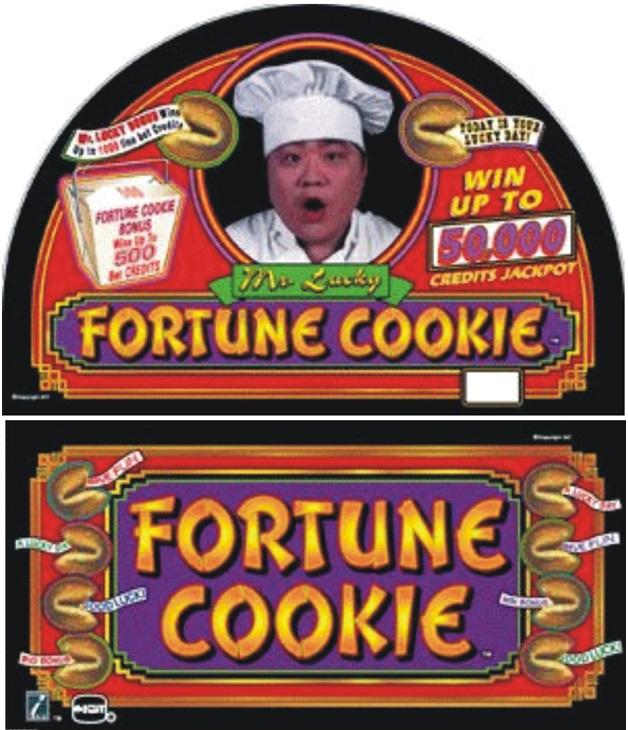 Mr. Lucky Bonus in Fortune Cookie
This is an interactive game that features two great bonus rounds, as well as base game play that is full of high payouts.
With Mr. Lucky Bonus in Fortune Cookie game you are more involved, as it is meant to be interactive. As a live action video bonus you will feel like you are in the game (and in this case a Chinese restaurant). Immediately upon entering the bonus you are asked to choose an entire meal, including an appetizer, soup, pork and seafood. Each selection gives you a different credit value – by the end of the game they will have added up to a nice sum.
What is the price of the Fortune Cookie pokies machine?
The price of Fortune Cookie pokies machine varies from $1000- $1500. As said above this pokies machine is out of stock at the time of writing this post. Most of the IGT pokies machines are typically multi-denominational and are coinless. Coinless means that the machines will take all the new bills $1-$100. These are extremely popular games for people who enjoy a lot of interaction, sound and fun.
If you find these pokies machines to buy you will find it comes with an old screen so it is highly recommended purchasing the LCD monitors for these games. Also, pokies machines may vary in cabinet color or design.