10 Cent And 5 Cent Pokies Machines For Sale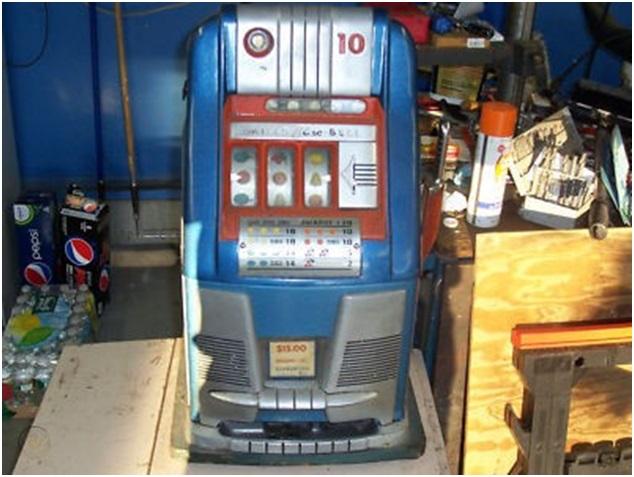 10 cent or 5 cent pokies machine means that the pokies machine you are going to buy or play runs on 10 cent or 5 cent denomination. Different pokies machines run on different or multiple denominations . Denomination is the bill or coin in a pokies machine that you need to insert in the machine to play the games or run the pokies machine. In pokiess, you don't need a specific bill or coin to have a specific denomination, but similar to having a single bill or coin as a unit for denomination, on a pokies it refers to how much one credit has in value.
Pokies Machine Denominations
There are variety of pokies machine denominations. The pokies machines can run on 2 cents, 3cents, 5 cents, 10 cents, 25 cents, 50 cents, $2, $5, $10, $25, $50 and $100.
Penny pokies are easy and each credit is worth a penny, and so 100 credits equal a dollar. The same goes for dollar denominations – one credit equals $1, so 100 credits is $100. The penny is a US coin worth one cent. One hundred pennies make a dollar. One cent can be written 1¢ or $0.01.
The game will usually, and pretty prominently, show what a credit equals, or say what denomination it's set to. So if it's a 10 cent denomination and it's 30 credits a spin, that's $3.00, for instance. You should pay close attention to a machine, as it can be a multi-denomination machine without them knowing it, or may be set higher than a penny near a bank of penny machines. Otherwise, you may accidentally overbet if you are a player.
So effectively your total bet is the denomination times number of credits. Similarly, on machines where you can't touch the credit amount to show the cash amount, you do the same with your credit balance to determine how much money you have in the machine.
Best Examples Of 10 Cent And 5 Cent Pokies Machine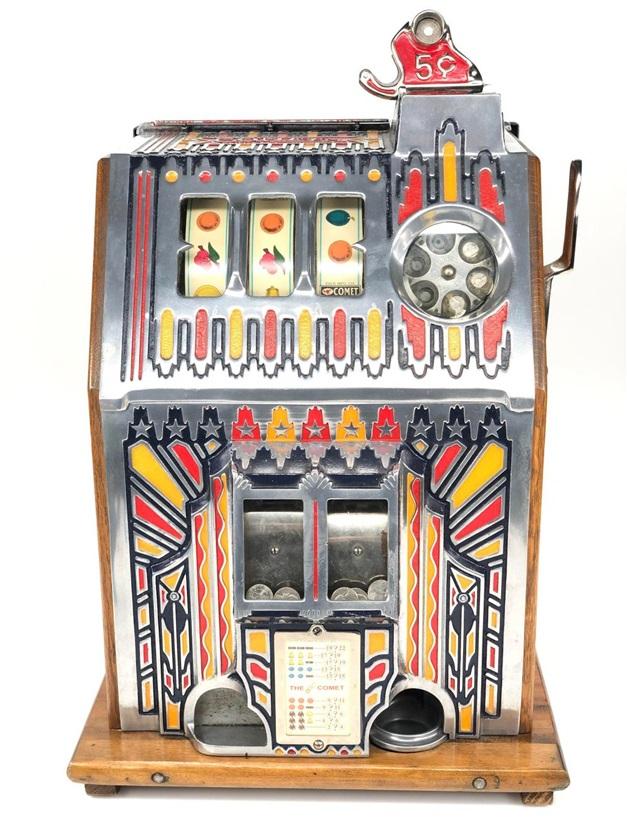 Here are few of the best example of 10 cent and 5 cent pokies machines
Ten Cent Harrah's Club Pace Four Reel (1950)
Ten cent Mills Blue Bell (1948)
Five cent Mills Black Cherry (1947)
Five cent Watling Treasury (1933)
Five cent Mills Roman Head (1938)
These 10 cents and 5 cents pokies machines are antique pokies machines from the 1930s and above and cost less than $3000 at online stores.
But few of these machines cost very high like you may want to consider purchasing an 1899 Mills five-cent antique pokies machine. This machine, in original, mint condition would sell for anywhere from $16,000 to $19,000. Also if your budget is intact and money really isn't an option, a Caille Brothers Peerless 5 Cent floor roulette pokies realized $300,000 at auction.
The price of an antique machine can be as high as $300,000 or as low as $1000.
$1 or more Pokies Machine Denomination
Penny pokiess can be also having $1 pokies machine denominations. These machines come with 30-50 payline and bettings with 2x or 3x. Some penny pokiess like dancing drums offer bit less than a dollar that is 88 cents to bet.
Many of the games out there now allow you to select denominations. You might be able to find a 2 cent or 5 cent machine that still lets you bet $1. Or you could up the denomination within a game like Mighty Cash pokies and not only be able to play nickels, but lower the required symbol minimum for the Mighty Cash bonus from 6 to 5.
There's also the old school three reel games like Double Diamond at quarters (which if it's 3 quarters as max bet is only 75 cents). The quarter denomination pokies machines have a payback percentage that's a few percentage points better than a penny pokies, so on average you should have a longer runway of play for a similar bet on a quarters machine than pennies.
If you are going to max bet at penny pokiess you can pursue games that have max bet progressive options like Quick Hit, which start at $1.50 but many require a $3 max bet per spin nowadays. This ensures you get the best payouts for that bet possible on those games.
Games with a 40-60 cent bet on pennies as a minimum bet would be $2-3 betting nickels. Stepping up to nickels vs. max-betting pennies should still yield a bit of improvement on the payback side. Even if nickels give you a 1 percent extra advantge, for every $100 in coin in you'll average $1 better in payback over the pennies version; if you do a few thousand in coin-in that can be significant.
At $3 you open up games like Pinball, Top Dollar and others at the $1 level as well, if you're comfortable with three-reel games. Also at that bet level you may even find yourself taking a step into high limit rooms now and again! $1 level games will pay a bit more than the quarter level, so compared to a max-bet pennies bet your payback levels would be 4-5 percentage points higher on average.
Pokies machines from Everi has a series of jackpot-driven games that are 9-line quarter denomination with three reels and frequent jackpot hits as well; With the additional lines the pays come frequently enough to feel more like video pokiess in that regard.
By the time you reach a $5 bet per spin, if you're still playing pennies, it's because the choices at higher levels aren't calling to you. You can find video pokiess at a 50 cent level and get a similar experience to a $5 pennies bet.
Many Ainsworth video pokiess at quarters for 20 lines or 50 cents for 10 lines will be the same games you can play at lower denominations. Dragon Link has a 5 line option at the $1 level within the machine. Many high limit games become accessible by this bet level.
Note that if you bet less than $1, the less lines approach can help make higher denominations, whether nickels or dimes, be approachable, as long as you can stand some additional volatility.
If you bet more than $5, you're probably already making your way into the high limit room, and that's where you generally belong.
Finally remember of what you're playing, your pokies denomination matters less than the total amount bet and how long you're playing when it comes to the offers made available to you.
10 cent and 5 cent pokies machine are on sale at various realpokiesmachines for sale sites including Amazon, Ebay, Etsy and more.