What Are Spielo Pokies Machines An Sale Online?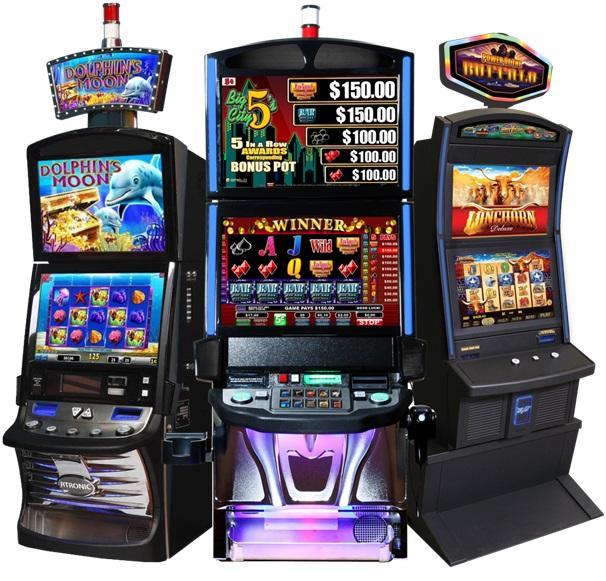 Spielo is the name of the gaming company that develops slot games. This gaming brand is the product of a recent merger between two behemoths in the gambling industry that is the Italian lottery operator GTECH and the US based huge scale games development company IGT.
Players and casino operators alike can expect to receive the same quality service that has propelled its parent companies to the top of the gaming world. The branch of the company employs over 1000 employees from across the globe, sourcing only the best talent to ensure that the company can move forward with innovative ideas.
In fact, the company already boasts a range of games machines that are specially tailored towards different land-based betting markets all over the globe. This worldwide catalogue of pokies includes multi-game machines, progressive jackpot machines, TopBox machines and machines with "True 3D" visual capabilities.
You will find that Spielo presents a full range of gaming products across the market – from slot machines for land based casinos to AWP style bar games, and a variety of Keno and Poker machines.
Spielo specialises in providing Video Gaming Terminals to a number of operator markets in North America. The company themselves claim to have installed more than 20,000 live machines into bars and game rooms in the United states, ranging from core slot machine games to video poker. The software supplier's main focus is on the operator markets of Illinois, Louisiana, Montana and South Dakota. In South Dakota alone, the company has more than 9,400 of its Power Station units live and running.
Now with the massive merger between IGT and Spielo you can only expect more slot machines with innovative graphics and bonus features to explore.
Popular pokies machines from Spielo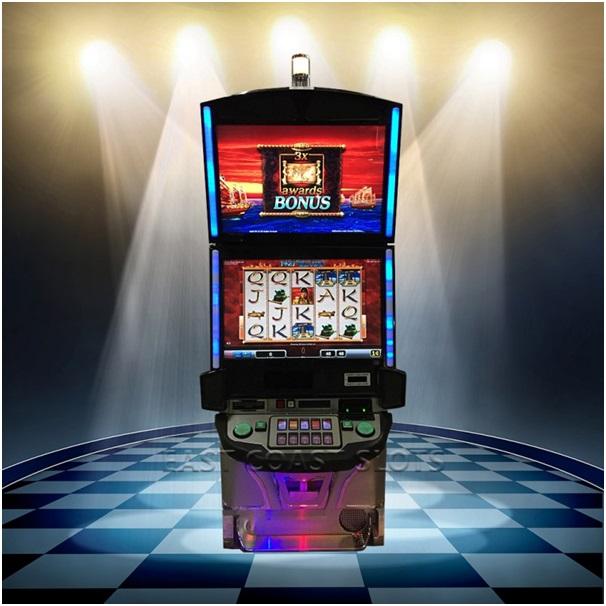 Some of the popular slot machines from Spielo are 421 Voyages of Zheng, 7s Wild, Dragon's Temple, Gypsy Moon, Sphinx Wild, the Big Easy and the Wild Life. As IGT pokies can be found at any land casinos be it US, Asia, Europe you will find that many online slot machine sellers offer Spielo slot machines for sale.
This worldwide catalogue of pokies includes multi-game machines, progressive jackpot machines, TopBox machines and machines with "True 3D" visual capabilities.
Features you can find in Spielo pokies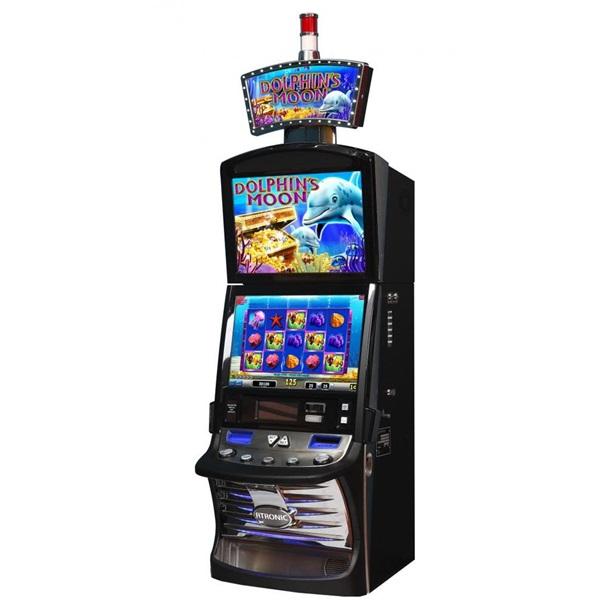 Spielo Gaming has produced more than 300 pokies games and each of their products maintains a certain level of standard. They produce both classic slot machines and technically advanced video pokies. Table games developed by Spielo Gaming are also popular among casino punters but the players are more interested in trying their pokies than anything else.
If you look at their games, you will find that most of their games have used the same trend of illustration. Games have both 3D and simple 2D animations. Many of the pokies developed by Spielo include female and some male characters as a symbol on the reels, often with hair blowing in the wind and dramatic lighting to evoke a sense of yearning and mystery. Few examples of such kind are African Riches, Amber Sky, Crazy Wizard, Golden City, Golden Jungle, Maya Gold, Princess of Amazon and more.
Also find games like Desert Dancer, Dreams of Asia 3D, Elven Gold, Gypsy Moon, Hawaiian Treasures, Moonlight Magic and Mystical Castle, all of which feature female characters in the leading roles with plenty of mystical charm and allure. And there are plenty of blokes getting in on the act with other titles like Knight's Tale, Mighty Miner and Alexander of Macedonia based on the infamous historical figure.
However, not all of the games are so predictable in their set up, because Spielo also offer games of a more novelty ilk, such as two slot machines that are branded after the Plants Vs. Zombies franchise. These are Plants Vs. Zombies: Backyard Showdown and Plants Vs. Zombies: Gargantuar, both of which are available to North American audiences with a TopBox feature. Other branded games available to North American players include King Kong and The Money Drop based on the popular TV game show.
There are also many different multi-game machines by Spielo all of which belong to the diversity range and contain a variety of 8 different slot machines. That way, players have access to a wider scope of spinning entertainment in one easy to use gaming portal.
If you are in the hunt for a big jackpot, then you will be pleased to hear that Spielo have plenty of progressive jackpot pokies available, such as Hot & Wild, Secrets of the Sea and Volcano Island.
The SPIELO Axxis 23/23 pokies machine is equipped with a basic nine-button layout panel that makes for easy navigating. To add to its modern design, this SPIELO pokies machine has a wider stance and an extended deck to give players more personal space and comfort while gaming. Players can always charge their phones with the built-in external SB charging station, extending the time of play sessions. The machine also has easy access to locks and reset switches located on the front of the machine, making servicing the machines simpler and quicker.
Keno and poker 5 reel pokies machines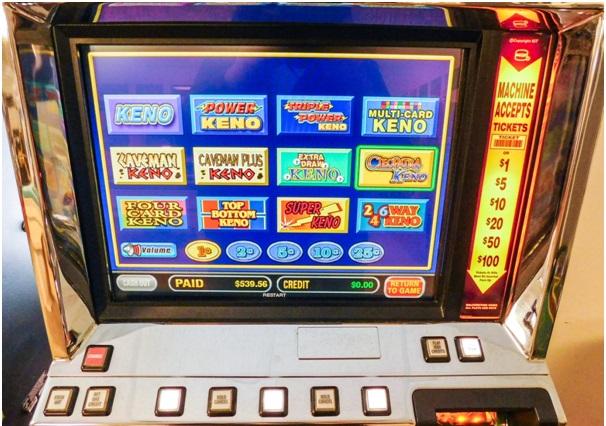 Spielo don't only specialise is making 5-reel video pokies machines, but they also have a decent collection of Video Lottery Terminals for their global markets. Interestingly, the games listed in this section of their repertoire tend to take on a different visual aspect, opting for 2D cartoon aesthetics over realistically rendered artwork. There are many variations on the Keno game genre with titles like Arctic Stars Keno, Big Catch Keno and Dynamite Draw Keno, while players will also be able to try their hands at some video poker themes like Flush Bonus Poker, Royal Riverboat Run Poker and Spot of Luck Poker.
This catalogue also includes a variety of more classically inclined pokies machines with 5-reel games like Reel Fruit, Diamond Daze and Cherry Rain. Meanwhile, fans of 3-reel spins will be able to enjoy some classy and simple action with the likes of Ka-Pow, Lucky 8 Lines and Swinging Bells.
Where to buy Spielo pokies machines?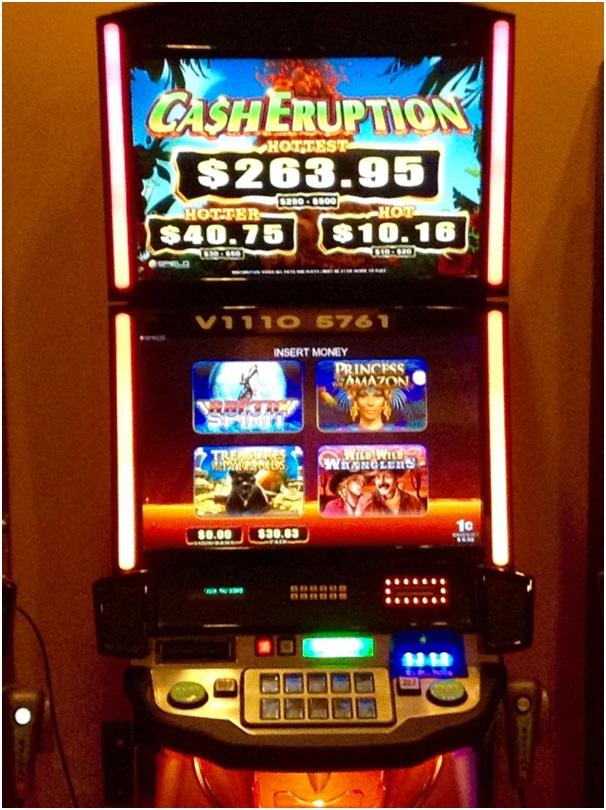 At the time of writing few Spielo machines that were on sale was Cash Eruptions, SPIELO PRODIGI VU,  and 3 Spielo diversity for sale. Many online sites offer Spielo pokies machines for sale. You can find at ebay online store, and various other online stores.