What are Bally pokies machines and where to buy them?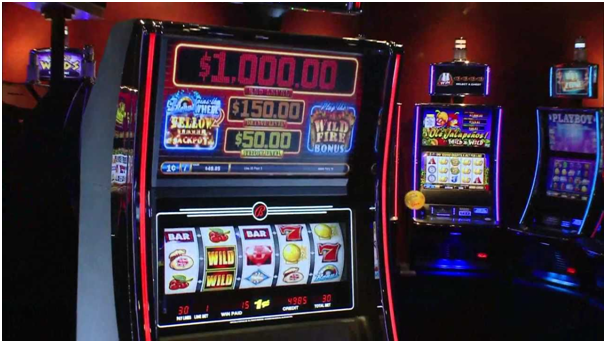 Bally pokie machines are developed by Bally Technologies based in Enterprise, Nevada. It is owned by Scientific Games Corporation. The company was founded in 1968 as Advanced Patent Technology. It eventually changed its name to Alliance Gaming and acquired, in 1996, Bally Gaming International, a former division of Bally Manufacturing. In 2006, the entire company adopted the Bally name.
Scientific Games acquired the company in 2014. Today, Bally constitute one of the four brands of Scientific Games, along with SG, WMS and Shuffle Master.
So you see that for generations the Bally brand has been bringing excitement, cutting-edge technology and the biggest licenses to players around the world. They have a thrilling collection of gaming cabinets, industry-leading features and a library of the most popular titles on casino floors. Their best-selling pokies machines are Alpha 2 Pro Series Wave, V32, and Curve, along with premium games from the biggest names in entertainment.
Bally Pokies Machines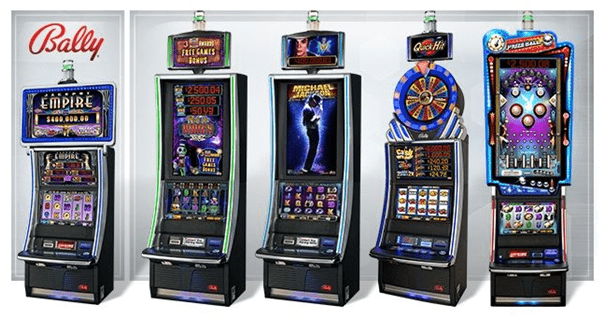 Bally Technologies derived its name Bally from their first pinball machine, which was called "Ballyhoo." While many consumers and arcade fans may know the company primarily from their pinball machines, some reports estimate that there are more than a quarter million Ballys pokies machines on casino floors around the country.
In 1963 Bally revolutionized the pokies machine. It re-introduced a 1941 console pokies. That's right, the 1941 Bally Club Bell Console, a three coin multiplier, was in existence in 1941.
In 1963 Bally converted the console to a casino pokies, refined the hopper payout, and created a front opening case. That was the formula for success.
In 1968, Bally introduced the Model 831, the first three line payout pokies machine. The multi-coin, multi-line pokies machine is still the standard today, 3o years later. Needless to say, with these innovations, Bally took over the pokies business and drove the giants, Mills and Jennings, virtually out of the business.
There are many varieties of Ballys pokies machines that have been used over the years, including progressive pokies machines. Among the more notable Ballys pokies machines are the Hot Shot Blazing 7s and the Playboy Get Lucky pokies machines. These pokies machines have gone beyond the basic three reel pokies machines to incorporate additional features that appeal to pokies machine players.
Currently, Bally Technologies competes with industry leader IGT and other prominent game design firms like Aristocrat. The firm is now one of the top companies in industries relating to game design, pokies machine manufacturing, operations, distribution of advanced gaming systems and applications for mobile devices.
Many Ways to Win on Ballys Pokies Machines
The Ballys Hot Shot Blazing 7s pokies machine includes five spinning reels. Players can store up to 1,000 credits and play up to 50 credits on a single spin. With up to 20 payout lines on which players can win, as well as a bonus game that can be triggered by many outcomes, players have a good chance to win on each spin. The machine, in fact, has an overall hit frequency of almost 80 percent.
If you are searching for Ballys pokies machines or other casino pokies machines to add to your personal collection or your office, you will find them at online stores that offer low prices on a wide range of classic pokies machines, video pokies machines, and video poker games too.
Variety of pokies machines from Bally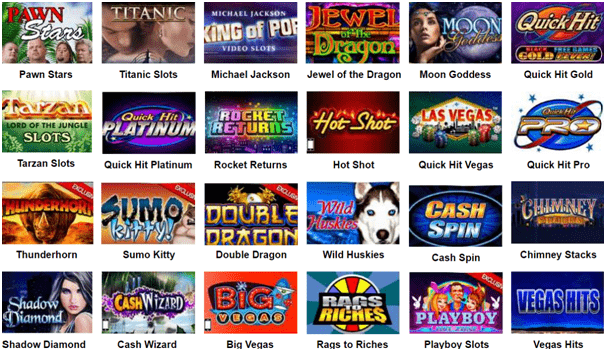 Bally owns some of the hottest and most popular games played at casinos. Every game that the company has created comes with unique and distinctive features to keep players entertained. The engaging list of games utilizes famous movies, televisions series and personalities as themes as well, just to make the gaming experience that much more engaging.
The Michael Jackson pokies for instance are video pokies games that hit the markets recently and created a blaze of excitement among pokies game players. The game features a number of sound tracks from the King of Pop himself, and provides players with distinctive exciting features such as the U-spin to make sure players feel actively involved in the game.
Another recent hit was the Titanic themed pokies game. This game was much anticipated and had created a buzz world-wide. The game did not disappoint in incorporating famous clips of the movie itself into the versatile and enjoyable game dynamics. There are a number of games created by Bally Technologies that have significantly contributed to players' experiences.
Pawn Stars, for instance, is a game based on the popular television show. Beat the Heat, a pokies game that is an adaptation of the old version of the game, is created especially for old-timers who would enjoy a go at a pokies game that would bring back memories. Only this time, the graphics are crystal clear and there are additional bonus features.
NASCAR pokies help fuel the excitement among motor-heads who love pokies games. Quite a few of the games developed by Bally Technologies have been major hits.
Many of pokies machines from Bally are Hot Shot Twin Fire , Friends, Wonder Woman Gold, Wonder Woman Wild, Betty Boop's FireHouse (2015), ZZ Top Live from Texas (April 2014), The Magic of David Copperfield (March 2014), Grease Pink Ladies (February 2014), Eskay (2013), Cash Spin (2012), Cash Wizard (2011), Vegas Hits (2010), Blazing Hot Tournament (2010), Fireball (2009), Reel Money (2008), Hee Haw (2006), Hot Shot (2005), To Tell the Truth (2002), Concentration (2002), Playboy (2002) and Let's Make a Deal, in a joint collaboration with Shuffle Master (1999)
Great Features in Bally Pokies Machines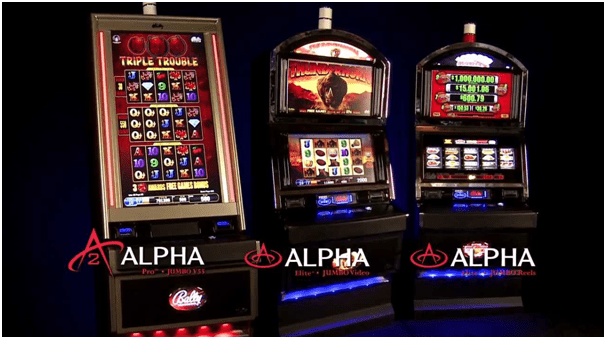 Progressive jackpots are exceptionally exciting because of the chance it gives players to win substantially large numbers in credit points. Millionaire 777s, for one, is well known for its million dollar payouts. The Cash for Life pokies on the other hand has a distinctive feature of rewarding winners with $1,000 every week for life, which really gets people going at the machines. The QuarterMillion$ pokies machine is also quite a hit because of its enormous $250,000 payout in just three quarters.
Progressive bonus rounds also allow for game-in-game features. This means that bonus rounds can integrate further bonuses like free spins to make the game experience all the more exciting. Bally Technologies uses this in quite a few of its top games. Progressive games are attractive to all types of players because they have a chance of winning high payouts irrespective of the wagered amount.
The U-spin feature is one that has revolutionized pokies games worldwide. The feature makes it possible for players to actively be a part of the game by using the touch-sensitive screens to engage in the gameplay. By allowing players to physically spin the wheel on pokies machines, the overall game experience is enhanced. Players prefer to spin the wheel at their own pace instead of hitting a button that instigates a random spin by the machine. Being involved in the game is an important part of pokies games.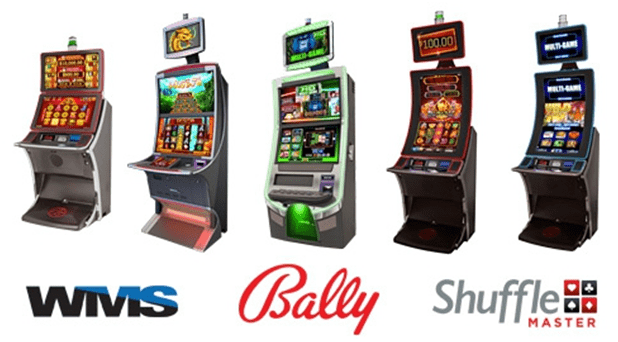 The Command Center is another distinctive feature available in Bally pokies. This feature allows the company to centralize its new game features like iDeck and iView. The command center ensures that any such addition is maintained in its tool-box, from where it can utilize it for any game, thereby making the dynamics of each game far more versatile. The number of possibilities this simplistic system creates is a core part how Bally Technologies makes great pokies games.
DM Tournaments is a feature that acts as a news feed to pokies players. While they enjoy their individual games, operators can alter the iView Display Manager at any given time to inform players of upcoming live tournaments. Though this can be done in other ways as well, Bally uses the altering display control to ensure that its players know of events happening on casino floors.
Bally pokies machines in Australia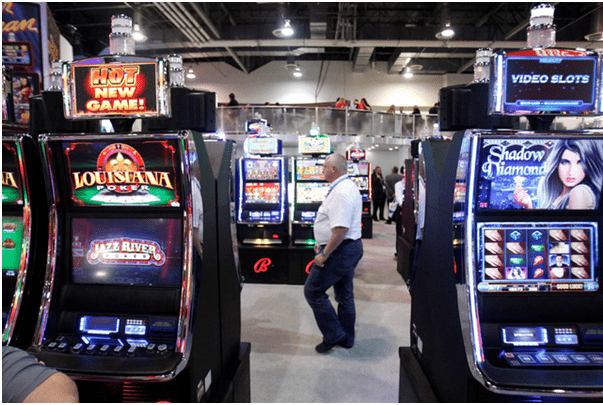 Australian real casinos offer great Bally Pokies Machines to play and enjoy. The classic games that stand out are the Quick Hit games. These Quick hit pokies are so popular not just in Vegas, but all over the world. The pokies are very volatile, so you can imagine that some people love them and others prefer not to play them.  There are over 2000 poker machines at Crown Perth, Crown Resorts, Crown Melbourne and other casinos, clubs  and pubs in and around Australia.
Also online Aussie friendly casino offer scientific games or Bally's pokies to play online with real AUD or BTC.
Where to buy Bally Pokies Machines?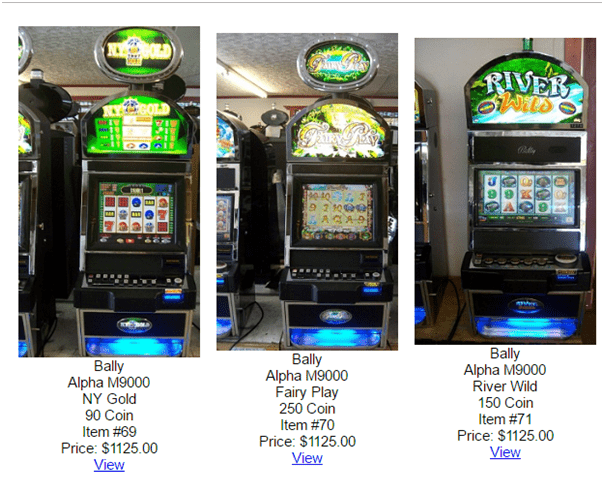 You can buy used Bally pokies machines from many online sellers that display their pokies machines on popular pokies machine selling sites like pokiesforsale or ebay or gumtree. You will find the listing of these pokies machines under the category 'Bally Pokies Machines'. Each machine will have an image, specifications, product details and price. Few of the Bally Pokies Machine descriptions will also cover more details. Like you can find the up gradation of a Bally pokies machine, LCD cabinet features, game themes, CPU versions, details about button panels, types of bill acceptors compatible, types of printers compatible and other details.
You can place the order at the site if you wish to buy and do not forget to ask the seller about how the machine will be shipped to you, installation and repair parts or guides if any; warranty and the mode of payment.